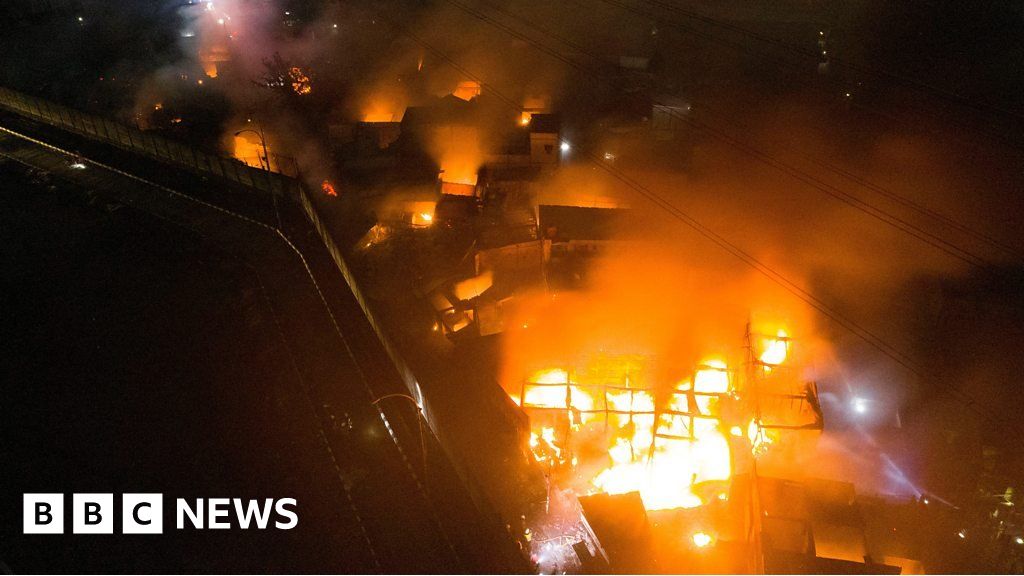 At least 15 people have died in a huge fire at a state-run fuel depot in the Indonesian capital, Jakarta.
Sixty people were injured in the blaze on Friday night, with many people severely burned. People living nearby were evacuated.
Indonesian officials are calling for an audit of "all fuel facilities and infrastructures".